The eight best foods for your dental health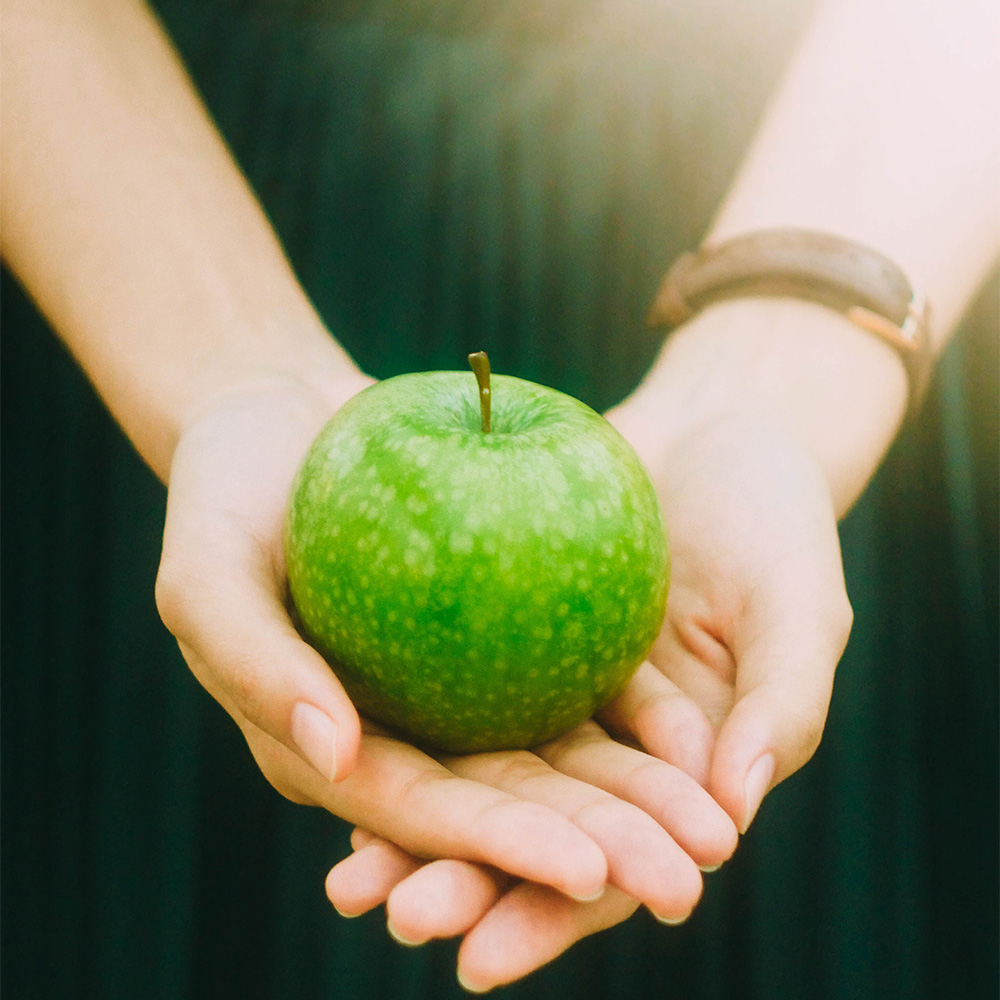 "You are what you eat". When it comes to your dental health, this saying couldn't be truer. Many foods, especially those high in sugar, can contribute to cavities and tooth decay. What's more, when your diet is bad, the teeth are one of the first areas of your body that gets affected.
So, if you want to improve your dental health through your diet, then read on, as this blog post will provide a list of healthy food choices.
1. Apples
Will eating an apple a day keep the doctor away? Probably not, but apples are beneficial for your teeth. For example, apples are high in fibre, which stimulates your gums. They're also high in water, which neutralises acidity and washes away any food particles. Finally, the act of munching on an apple produces saliva, which kills bacteria.
2. Celery
Celery is known as a good food to lose weight with because it contains few calories. However, it's also a good food for your teeth too. That's because it's very fibrous, which makes it bit like a natural toothbrush: the fibrous strings scrape bacteria away from your teeth and gums. And as if that wasn't enough, celery is also high in vitamins A and C, which are both needed for healthy gums.
3. Carrots
Another food high in fibre is carrots, making them also act like a natural toothbrush. What's more, they're high in vitamin a, an antioxidant needed for good gum health. So act like Bugs Bunny and eat more carrots!
4. Almonds
Almonds are beneficial for the teeth because they're high in calcium, which is a mineral needed for strong bones and teeth. Almonds are also very low in sugar. Why not eat almonds as a snack or add some to a salad?
5. Leafy greens
Leafy greens, such as kale and spinach, are great for your oral health. That's because they're packed full of vitamins and minerals. For example, they're high in folic acid, which is believed to promote gum health.
6. Cheese
If you love eating cheese, then you now have another reason to do so: cheese has been shown to reduce acidity in the mouth, thus reducing your risk of cavities. The way it does this is unclear, but it's thought that the act of chewing on cheese produces a lot of saliva.
7. Yoghurt
Another great food to eat is yoghurt. It's high in calcium, which of course is needed for strong teeth. Yoghurt also contains probiotics, which are good for your oral health because they crowd out the bad bacteria in your mouth. However, if you do eat yoghurt, then go for plain yoghurt with no added sugar.
8. Eggs
Finally, if none of these foods takes your fancy, then how about a good old-fashioned hardboiled egg? One reason eggs are good for your teeth is that they're high in phosphorus, which is a mineral that your body needs to keep your teeth strong. Eggs are also high in vitamin D, which helps your body to absorb calcium.
Conclusion
Remember, a healthy diet is only part of a good oral hygiene routine. To keep your teeth healthy and strong, you also have to brush them twice a day, as well as see your dentist regularly for check-ups.